The Palo Alto County Zero Suicide Coalition invites you to join us for the 4th annual Family Wellness Event on October 8th. We have a lot of great things planned and hope to see you there. Come out and enjoy a day filled with fun, laughter, activities, and community connection! Come for fun, stay for supper, and end the night the night with a walk/run "Bringing Light to the Darkness" that some encounter.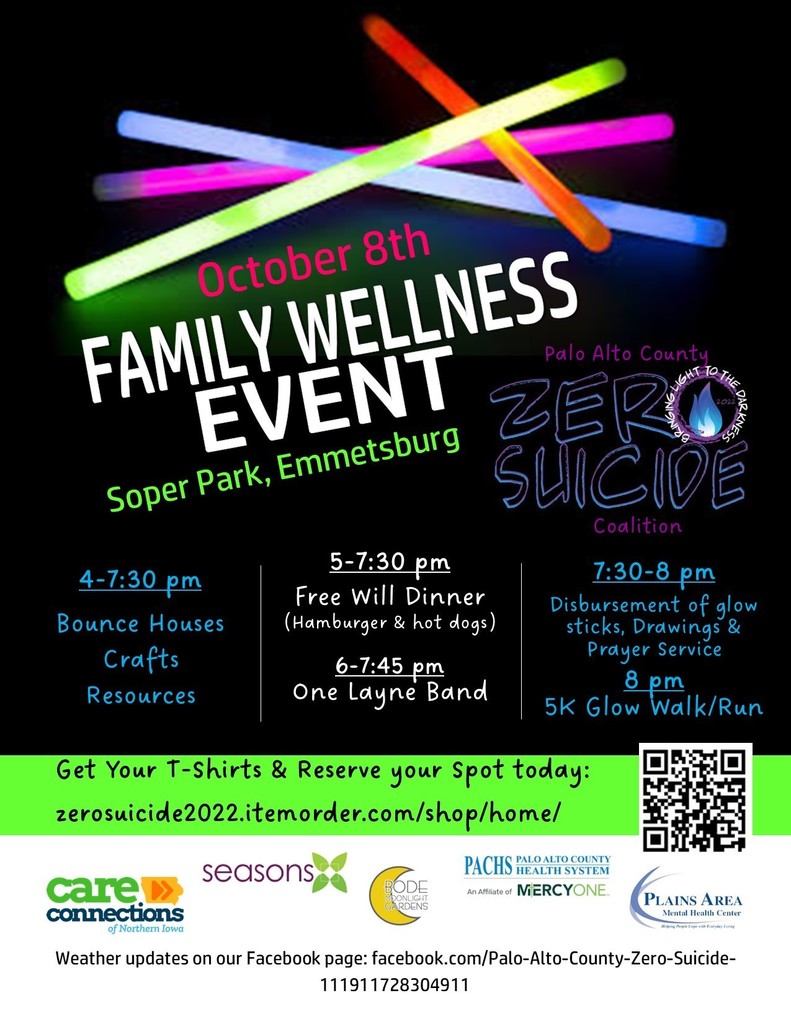 Back to School Carnival has been postponed for tonight. Tentatively set for Friday, August 26th. We will update early next week with any changes and updates.

You are invited to the open house at Emmetsburg Schools on Thursday, August 18th - 4:00 to 6:30 p.m. Bring your school supplies, pick up a schedule at the Middle or High School Office, walk around and see the updates, and meet your teachers.

Fall Palo Alto County Soccer Registration is August 16th from 5:00 - 7:00 p.m. at Emmetsburg Pizza Ranch (call ahead to order to dine in and mention PAC Soccer!). August 19th is the deadline for ALL registrants.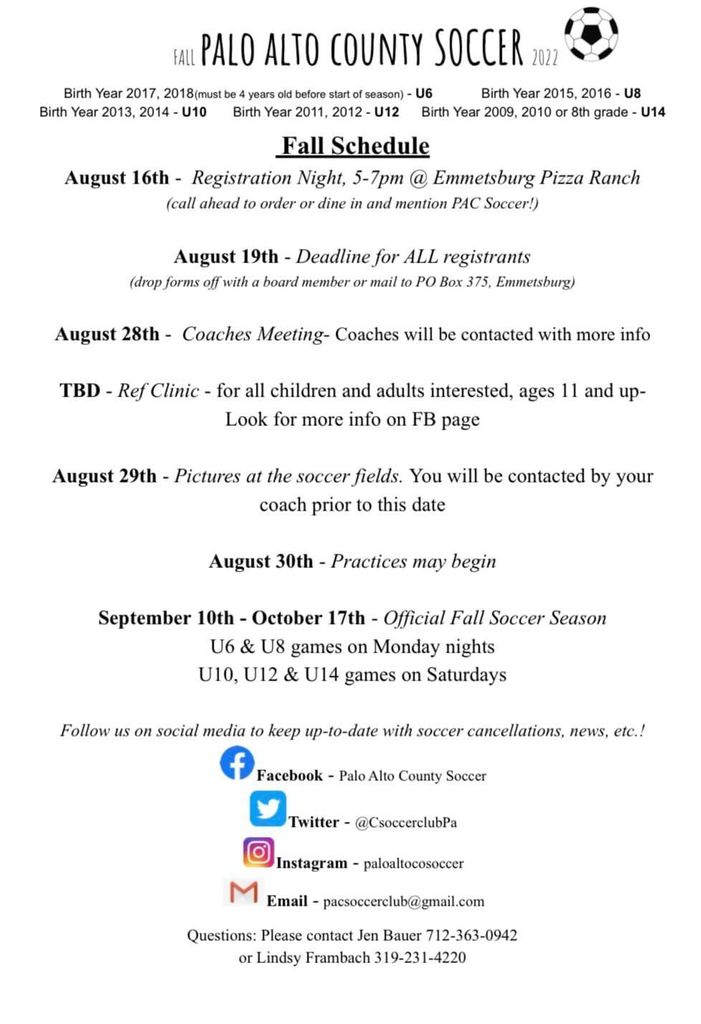 ACTIVITY PHOTOGRAPHER NEEDED -- Emmetsburg School DIstrict is looking for an individual(s)/company who would be interested in taking all of the District extracurricular activity photos. The District would schedule these photo sessions with the photographer and students/parents would then have an opportunity to purchase the photos directly from the photographer. If you have an interest in providing this service, please contact Tracie Christensen, Secondary Principal at 712-852-2966 or e-mail
tchristensen@e-hawks.org
by June 14, 2022.

Emmetsburg Community Summer Swim Team -- Sign-up is at the Smith Wellness Center Front Desk from June 6th to the 10th. Participants are not required to swim at the meets scheduled. Requirements: 5 years old, pass level 2 or can front float and be confident in the deep end.