EDIT MAIN
Educational Foundation
Mission:
The mission of the Emmetsburg Educational Foundation is to enhance quality education.
Scholarship Established to Honor Bill and Lloyd Martini
On Wednesday, Dec. 30, the Emmetsburg Educational Foundation (EEF) received $24,000 in initial financial contributions from the Martini family of Palo Alto County to establish the Martini Brothers Scholarship, a segregated fund to be used to support students pursuing agricultural interests in their post-secondary education. In honor of the late William (Bill) and Lloyd Martini, this will be a yearly $1,000 one-time scholarship to be granted to a graduating student with need from Emmetsburg High School going into an agriculture-related field of study.
Here is a link to the full article on the Martini Scholarship from the Emmetsburg newspaper
About the EEF
The EEF is a non-profit organization that was founded in 1993 to establish a scholarship fund which has grown over the years and assisted many of our local graduates in pursuing their college education. The Foundation is best known for the scholarships they award but has also been involved in other projects, such as the E-Hawk Plaza.
Over the last 27 years the EEF has distributed over $440,000 in college scholarships to over 450 graduates from Emmetsburg High School. The success of the EEF would not be possible without community and alumni financial support.
The Emmetsburg Educational Foundation is a charitable 501(c)3 organization.
Each year the Emmetsburg Educational Foundation awards scholarships to the Emmetsburg Senior class. In 2010, the Foundation awarded $23,000 in scholarships to the senior class and with your help we can continue making a difference.
Read more from the Reporter/Democrat on how the Educational Foundation gives back to EHS Students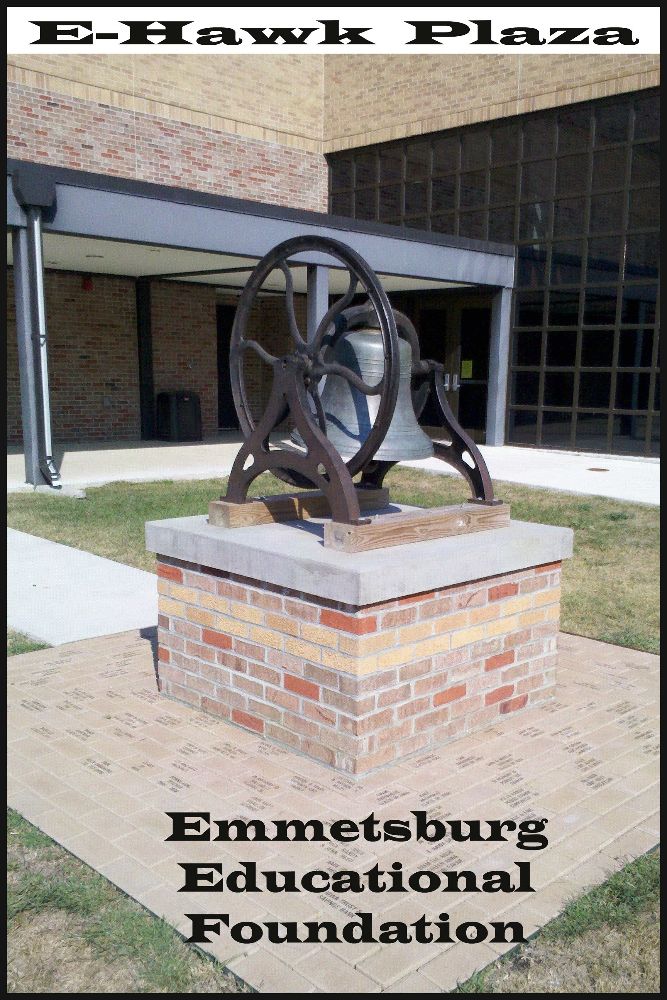 Support EEF while shopping on Amazon by using this link: https://smile.amazon.com/ch/42-1430652
If you use shop on amazon using this link, Amazon will donate to our foundation.
Emmetsburg Educational Foundation - Scholarship Form
Emmetsburg Educational Foundation Facebook